Publication Date: April 23rd from Avon.
Source: Netgalley
I know your name's not really Jane Hughes…
Jane Hughes has a loving partner, a job in an animal sanctuary and a tiny cottage in rural Wales. She's happier than she's ever been but her life is a lie. Jane Hughes does not really exist.
The Lie is a really excellent follow up to "The Accident" a book I was enthralled by last year, clever and tense psychological thrillers both. In The Accident the focus was on parental relationships and secrets, here with "The Lie" it is all about friendship.
Jane Hughes was not always Jane Hughes. In her other existence she and a group of friends went on the trip of a lifetime – What happened during that holiday led Jane to change her name and hide away from the world. Now, however, someone has tracked her down and soon the truth will emerge…
I do love books like this for their utterly addictive quality, where a past story is slowly drip fed to you in conjunction with present events, slowly but surely leading you towards the full picture. Ms Taylor does this particularly well by using some really excellent and emotive characters to pull you in. These friends could be any  friends – the relationships we form as we head into adulthood tend to be the ones that stay with us even if we drift apart, this is captured in essence here perfectly even as this particular group fractures and falls.
I adored (hated) in equal measure every single one of them. This is why it is so completely enthralling throughout….when faced with an untenable situation, what do you do when the people you relied on, trusted, turn their backs on you?  As an exploration of the petty jealousies and rolling emotions that can hide underneath the surface of the most solid seeming relationships this is pitched perfectly with some thought provoking themes and scenario's.
Add to that the fact that it is truly haunting – I'm not giving too much away on the plot, what happens to the girls is horrific, but you should come to that on your own – still it is terribly creepy at times, there is one character in particular that I found to be as scary as he was intriguing and the situation is very authentic and possible which of course makes it even more frightening.
I will give a nod to Daisy. Daisy was a character who I wanted to punch in the mouth and I am not a violent person. Still, she was absolutely captivating, truly memorable, fascinating and provocative, I'd like to bet that like me, she will be one who will stay with you for the longest after the story is done.
Overall then a most terrific read, a huge page turner and a beautifully written snapshot of friendship and the things that separate us. Convincing and chilling, this comes highly recommended from me.
Find out more here: http://cltaylorauthor.com/
Follow the author on Twitter here: https://twitter.com/callytaylor
Purchase Information: https://www.waterstones.com/book/the-lie/c-l-taylor/9780007544271
Also Available: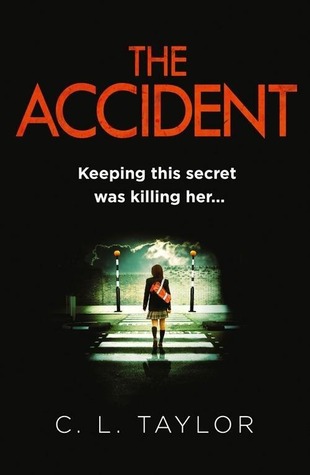 Sue Jackson has the perfect family but when her teenage daughter Charlotte deliberately steps in front of a bus and ends up in a coma she is forced to face a very dark reality.
Retracing her daughter's steps she finds a horrifying entry in Charlotte's diary and is forced to head deep into Charlotte's private world. In her hunt for evidence, Sue begins to mistrust everyone close to her daughter and she's forced to look further, into the depths of her own past.
There is a lot that Sue doesn't know about Charlotte's life. But then there's a lot that Charlotte doesn't know about Sue's …
https://www.waterstones.com/book/the-accident/c-l-taylor/9780007540037
Happy Reading Folks!